Are you looking for a new
NordVPN review
? That's logical, the last couple of years these services have gained enormous popularity, almost 30% of the internet users has been using VPN services over the past 5 years. We at
Globalwatchonline.com
tested and tried all different providers for you, read our comprehensive NordVPN review and learn everything about this service, we are sure that once you're done reading you will know if this provider suits you.
What is Nord VPN?
NordVPN is now a household name in the VPN market. In fact, as of 2019, according to Google Trends, NordVPN is the premium VPN most often searched for. The marketing team is not sitting idle and NordVPN often passes by on platforms like YouTube; you may have come across a "sponsored video" from the company yourself in the past year. NordVPN falls under
Tefinkom & Co
, whose headquarters are in Panama. This strategic location of its headquarters also means that this provider is not hampered by laws or agencies that enforce inspection of Internet data. It is also not susceptible to the digital sharing policy of the so-called "
14 eyes.
"
Why should you buy NordVPN?
NordVPN has been around since 2008 and has managed to prove itself as a reliable and fast VPN service that values privacy. In addition, the company has also found a way to make U.S. Netflix work via VPN. Their server park is large, with 5300+ servers across 59 countries. At the moment NordVPN is the absolute number 1 in our
best VPN top 10 in 2022
.
This makes streaming videos and accessing blocked content a walk in the park. In our tests, Netflix streaming worked with over 90% of servers we tested. This is the highest, we've seen. Since they have so many servers, it's easy to find a fast performing server – especially important for torrenting.
NordVPN also supports P2P & torrenting on all servers and also have an Onion over VPN feature for the ultimate privacy and anonymity.
NordVPN does not collect any logs and they operate out of a country with no data retention law (Panama). Their pricing starts from $3.71 up to $11.95/mo depending on your subscription length.
What are the advantages of NordVPN?
Very fast speeds with 5,460 servers in 60 locations worldwide
Streaming is easy, it unblocks Netflix, Hulu and many more
Perfect privacy, there are no logs of user activity
You can use up to 6 simultaneous connections
You can use built-in ad and malware blocking
Specialty servers for P2P, Onion and Double VPN
Their customer service is good, 24/7 live chat
Their VPN services also work in China.
What are the disadvantages of NordVPN?
When surfing, sites sometimes ask you to fill in a CAPTCHA, IP addresses from NordVPN are sometimes seen as bottraffic.
WireGuard variant less transparent because of proprietary version
Their software is not available in all languages
Expertise in customer service can be variable
Login to the app is now via the browser
How to use NordVPN?
NordVPN is very easy to install. You can, through your account page, download the different software for all operating systems and devices. After that you only need to log in. On mobile devices and tablets you can download the NordVPN app from the app store. Actually, installing a VPN is a breeze these days. All major VPN providers have easy-to-install software and specific apps for tablet and mobile. NordVPN is no exception. In addition to desktop and mobile apps, browser extensions for both Chrome and Firefox are available.
How does NordVPN work?
The 3-step process for signing up and installing NordVPN is extremely simple. First, head to NordVPN.com to choose your payment plan. You can choose between 1-month, 1-year, 2-year, and 3-year plans. Once you select and create an account with your billing information, you'll be directed to the setup process you see below.
Step 1
Download NordVPN from NordVPN.com.
Step 2
Be sure you have at least 19 MB of free space on your local drive. Choose which drive you would like to install NordVPN.
Step 3
Select where you would like to create shortcuts for NordVPN. The setup wizard gives you the option to select between the desktop and start menu/finder folder, or both.
Step 4
And it's as easy as that! NordVPN has been installed. From here, you can automatically launch and begin using your VPN for secure browsing, streaming, and torrenting. Once installed, NordVPN will provide an automatic software update if available. You can either choose to do so then or remind you of the update at a later time.
NordVPN Servers
With over 5,200 servers across 59 countries, NordVPN automatically selects the best server based on location, loads, or your specific needs.Take your pick from a plethora of servers from almost anywhere in the world.
NordVPN currently has more than 5200 servers spread across 60 countries.
Dedicated IP is possible for different countries around the world.
NordVPN has different server types such as for P2P and Onion Over VPN.
NordVPN automatically selects the fastest available server
During daily use there was no noticeable difference in speed, even when gaming or downloading
At the time of writing, NordVPN has numerous servers in 60 countries. Unlike many of its competitors, not all of NordVPN's VPN servers are set up the same.
Servers with a dual VPN connection
For example, there are VPN servers that offer a dual VPN connection for added security. These servers arrange connections between you and the Internet using two VPN servers instead of one. There are also VPN servers that are set up specifically for Netflix or P2P traffic.
Servers with DDoS protection
On top of that, they also have servers that have extra security measures against DDoS attacks and special 'Onion over VPN' servers. With the latter server type, they offer Tor protection, so to speak, without you having to use the Tor browser. In addition, NordVPN also offers special "obfuscated servers," which help hide the fact that you're using a VPN, even if parties are using advanced detection mechanisms like "deep packet inspection."
Dedicated IP servers
Finally, they also have dedicated IP servers; ideal for people who want their own unique IP address without sharing it with others. With a dedicated IP address, the chances of a VPN server being blocked by services like Netflix are much lower.
NordVPN Speed
Speed is very important for a good VPN. Of course, you want to be able to use a VPN like NordVPN without any noticeable loss of speed. That's why we tested this provider for a long time on different devices and did several speed tests.
Also take a look at the overview of the fastest VPNs to get an idea of the speed of the other VPNs. Our benchmark ISP connection speed is 250Mbps down and 25Mbps up as you can see below.
We tested the download speed with NordVPN in three locations: two in the US and one in the UK. You'll see in the results below that download speed was above 110 Mbps for all three tests, which is among the best VPN speeds with current VPNs. This speed and stability easily allow for torrenting and streaming. These are our tests and conclusions:
New York Speedtest

Ping: 16ms

Download: 144.52Mbps

Upload: 12.21Mbps
New Jersey Speedtest

Ping: 16ms

Download:141.41 Mbps

Upload:8.95Mbps
Europe (United Kingdom) Speedtest

Ping: 151ms

Download:112.82 Mbps

Upload:10.47 Mbps
NordVPN speed in everyday use
Does this mean that NordVPN is just super fast even during your everyday use? Yes it does! As testers, we noticed no difference between the speed of our 'bare' connection and that of our connection with Nord. This applied to all kinds of different online activities: from regular browsing to gaming and downloading.
NordVPN automatically selects the fastest available server
One possible reason for the fast connections is the automatic server selection of this provider. Like many other providers, NordVPN automatically chooses the fastest server at a given server location to connect to. Since NordVPN has many servers, this almost always guarantees a good and fast connection.

Is NordVPN Safe?
An important consideration when choosing a VPN service has to do with how the provider handles security and privacy. On these points NordVPN scores very well. The company's headquarters is located in Panama. This brings with it many positive aspects in terms of privacy and security. Good security can sometimes result in a slow connection. However, the speed tests are still good. Below you can read the conclusions we drew about NordVPN's security.
The headquarters of NordVPN is located in Panama.
Strong 256-bit encryption is supported.
NordVPN has good security protocols for all devices (OpenVPN, IKEv2/IPSec and NordLynx).
NordVPN adheres to a strict no-logs policy.
The NordVPN kill switch works properly and has a filter list.
To create an account, you only need an email address and password.
These days, logging into NordVPN is done via the browser.
NordVPN has regular security audits conducted.
VPN Protocols that NordVPN uses
NordVPN uses 256-bit AES encryption. This is "military-grade encryption" and is therefore of very high quality. NordVPN even claims that the most advanced computers in the world would not be able to crack their encryption. The servers are also protected by a firewall. So with the overall security, things are fine with this provider.
NordVPN works with various VPN protocols.
There is support for the well-known encryption protocols Open VPN, IKEv2 (with IPSec for secure encryption) and NordLynx. Currently, the OpenVPN option, combined with AES-256, is generally considered the best possible online security.
The new protocol NordLynx, is very promising
This protocol combines the speed of the relatively new Wireguard protocol (which NordLynx is based on) with NordVPN's custom double Network Address Translation (NAT) system.
The result is an efficient, secure encryption protocol that allows users to achieve up to twice the download and upload speeds, according to the provider. However, this combination of proprietary technology and WireGuard makes it less transparent than WireGuard on its own.
NordLynx is currently the default option when using NordVPN.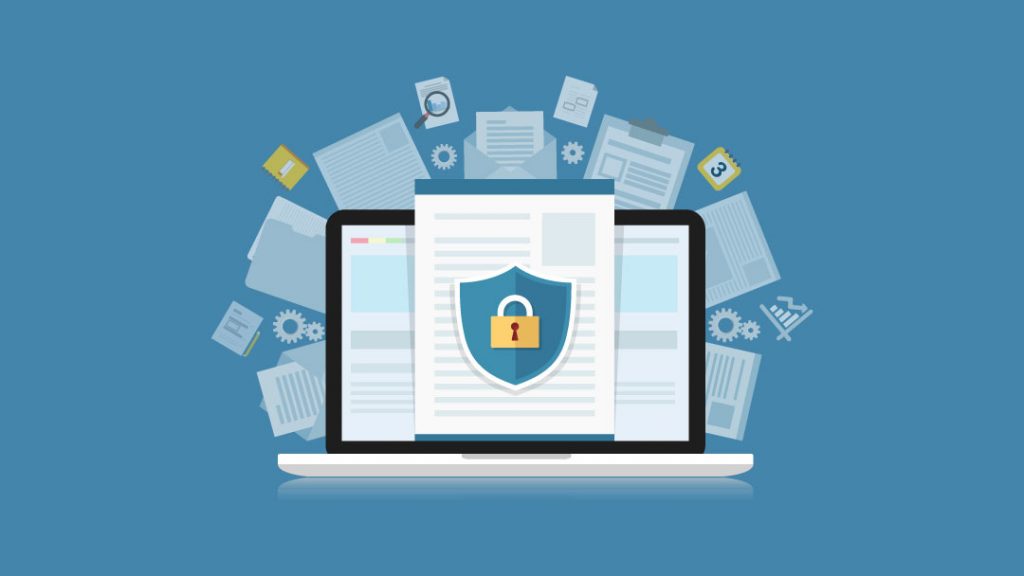 Logging policies and privacy
NordVPN Logs IconNordVPN is, on paper, based in Panama. The privacy laws there are very well regulated and the country is therefore not called a tax haven for nothing. Panama has a climate of secrecy and has no mandatory retention laws, so NordVPN does not have to keep logs.
Diskless RAM servers
To ensure that their servers remain secure, Nord has recently started using special "diskless RAM servers. Information cannot be stored on these servers; they are merely a conduit for information. So should they be hacked, there is no personal data or configuration files on them – there is no information to steal.
TOR network support
In addition, NordVPN also supports obfsproxy. This (Tor) technique aims to prevent Deep Packet Inspection, which allows the use of a VPN connection to be hidden. This means that you can still use your VPN as normal in countries where VPN use is blocked, such as China, Russia and Turkey. NordVPN also offers additional protection against your IP address being leaked.
Double VPN support
One is good enough, but two is even better! With NordVPN, you have the option to enable Double VPN, which means as your traffic passes through the first remote VPN server to be encrypted, it passes through a second VPN server to be encrypted a second time before reaching your online destination securely. This allows for double encryption, increased security, and IP address privacy and protection. This is even better then their competitors like
ExpressVPN
and
Surfshark
.
While not everyone needs Double VPN, you have the option to protect your communications and information securely with this feature.
NordVPN recommends disabling it for private everyday browsing, when you need high-speed internet, and for browsing the Tor network. Double VPN is included in the NordVPN subscription package (and can be enabled whenever you feel it is needed) in their Android, macOS (OpenVPN), and Windows apps.
Kill Switch Feature
NordVPN's Kill Switch will allow you to use the web securely even if your VPN connection drops. You have two options:
Internet Kill Switch will completely shut down your internet access when you're not connected to the VPN or if your connection drops. Mac OS OpenVPN client doesn't have this option, but its IKEv2 client has both types of switches. This is great for added security (you can be sure that your data won't leak) when you're torrenting or using Tor.
App Kill Switch allows you to choose which apps will get closed if your connection fails. So, for example, you can choose to only shut down Google Chrome or a different browser but not your other apps. This is available on Windows and Mac OS. It's good to use when you're streaming, so the streaming platform won't detect that you're using a VPN and block you.
This feature isn't automatic, but it's really easy to set up. You just need to turn it on in settings and select the apps if you decide to use the app Kill Switch. I've used a lot of VPNs, so I know that sometimes you have to enable the kill switch yourself in settings.
DNS Leak Test
If you are running Windows or have set up a VPN manually, your system can revert to the default Domain Name System (DNS) servers, allowing your ISP to see what websites you are visiting. Oftentimes, you may not even know a leak like this has happened unless you choose a VPN service that guarantees DNS leak protection.
With NordVPN, your devices only use DNS servers operated by NordVPN, so you don't have to worry about your information leaking and being sold to third parties. As well, NordVPN promises that if you test and still see a DNS leak with NordVPN, they will immediately help to sort out any issue.
How user friendly is NordVPN?
NordVPN tries to find a combination between appearance and simplicity with their software without sacrificing features and settings. They do this excellently! Below you can read our conclusion about NordVPN's usability, appearance and payment options.
NordVPN's website is clear and well-organized.
NordVPN is simple to install on all operating systems and devices.
The website has a handy database of frequently asked questions and manuals.
NordVPN's software has a uniform look and feel and works intuitively.
You can pay by credit card, cryptocurrencies and other options.
NordVPN's customer service is easy to reach and responds very quickly. However, the expertise can be variable between the different employees.
Customer Service
NordVPN's customer service is good. In addition to the extensive database of frequently asked questions, NordVPN also has an email and live chat capability. This makes NordVPN at least easy to reach for pressing questions. To chat live, however, you have to enter your name and email. But this is actually mainly to prevent spam. We were able to answer most of our questions by looking in the frequently asked questions database. The other questions were answered within a minute via the live chat. Earlier we noticed that not all NordVPN employees were aware of their own services and offers. For example, one of the employees did not know that the company also offers a business VPN solution.
Fortunately, in our most recent test the employee's knowledge was up to date. We want to mention it in any case, because customer service expertise can perhaps be variable.
All in all, we are pleased with NordVPN's customer service. It is easy to reach and tries to help you as quickly as possible.
Live chat and e-mail contact
No different to the best of the best, NordVPN offers 24/7 live chat that will assist you with any question you may have. I used their live chat twice, for an encryption question and an open-ended question.
Both times the Customer Support Rep was quick to help, but came with copy & paste answer. Should you opt to use their email support, for more technical questions or if the live chat agent did not fully resolve your issue, you'll receive another assistant who will help you with your VPN.
Knowledgebase and quick facts
Just as important as live assistance for minor questions is the vast directory of support articles you will have access to. For a topic as technical as networking, making it accessible to your everyday layman is no small task. After going through their directory and quickly skimming to any support related page I could find, I estimate NordVPN to have well over 500 guides and tutorials.
NordVPN's headquarters is in Panama
Strong 256-bit encryption is supported
NordVPN has good security protocols for all devices (OpenVPN, IKEv2/IPSec and NordLynx)
NordVPN adheres to a strict no-logs policy
The NordVPN kill switch works properly and has a filter list
To create an account, you only need an email address and password
Nowadays, logging into NordVPN is via the browser
NordVPN and Netflix
For all your streaming pleasure, NordVPN has designed SmartPlay. With this technology, they make it very easy for users to access US Netflix content. By connecting to a server in the USA, you will easily get to see the American content. Want to know more? Then read our
Netflix VPN guide.
This does not only apply to the American Netflix, but also works when you want to see the English or German offerings, for example. Sometimes you may have to let a stream load for a while when connecting to a server on the other side of the world. Still, with NordVPN this is pretty fast.
Caution! Netflix is actively trying to prevent VPN use. Because of this, it can still happen that your Neflix stream is interrupted. In recent months we have seen this happen occasionally when using NordVPN. Still, it is easy to solve by, for example, refreshing the page or choosing a different server. In the end, we always managed to enjoy Netflix with this VPN.
NordVPN and torrents
NordVPN has servers specifically for torrents. These P2P servers allow the downloading and uploading of torrents. Through the handy software you can click that you want to connect to such a server. Want to know more? Then read our
VPN for torrenting guide.
This way you can download torrents quickly, safely and anonymously. NordVPN is thus a good VPN for P2P traffic, and is therefore sometimes used to prevent, for example, multiple privacy watchdogs made a settlement with proposals for illegal downloading.
CyberSec
CyberSec is an option of NordVPN that blocks ads and protects you from malware, phishing and other online threats. This handy security feature even ensures that your computer cannot be used in a DDoS attack, even if your computer is infected with malware. In short: a handy extra for a safe internet.
Nord VPN pricing
NordVPN offers tiered pricing depending on the length of the plan you can commit to. Beginning with their one-month plan at $11.95 per month and going all the way to $3.71 per month if committing to three years billed annually, NordVPN has a very clear pricing policy with no hidden fees. They also offer a 30-day money-back guarantee for all pricing packages.
NordVPN Trial
NordVPN doesn't offer a free trial, but they do offer a 30-day no questions asked money back guarantee, which works as a trial for you. You will need to enter your credit card credentials though, so be sure to cancel it if you're not happy with the service

>Monthly: $11.95/mo($143.4 per year)

1-Year: 4.92/mo ($59.04 per year)

2-Years: $3.71/mo ($44.52 per year)
NordVPN And Gaming
NordVPN excelled once again. They had fast server connections, good stats and we had zero issues while gaming. Besides being awesome at gaming related stuff they are also our overall top-rated provider. Want to know more? Then read our guide on the
best gaming VPN.
Haste Game Recap
While connected with their Quick Connect feature, NordVPN had a connection speed almost identical as without VPN. Ping was down only 4.3ms and a total Packet Loss was a mere 0.1%.

Ping:52.9ms (+4.3ms)

Jitter:1.6ms (+0ms)

Packet Loss: 0.1% (+0.1%)
Speedtest.net
In our test, the ping climbed from 7ms without VPN to 20ms with VPN, which in all honestly was not even noticeable. Download speed loss was 1.45Mbps and Upload loss was 0.20Mbps.

>Ping:20ms (+16ms)

Download: 19.64Mbps (-1.45Mbps)

Upload: 2.12Mbps (-0.67Mbps) We also took a look at the Apex Legend's own servers to guarantee that we are always connected to the best server available. The best ping happened to be their Amsterdam server, coming in with 58ms.
Playing on US Servers
Of course, when connecting so far away there is going to be a delay in your connection. Just based on the physical distance the data has to travel there is going to be a loss on connection time, nothing a VPN provider can do about that. But what they can do is minimalize extra time on their end, and NordVPN has done it very well. Here are some stats about our connection to the US server.
NordLocker A Secure Cloud Storage
NordLocker is a kind of secure version of Dropbox with the option to encrypt files. So with NordLocker you get access to storage in the cloud, 3GB for the free subscription and 500Gb for the paid subscription, and you can choose to encrypt certain files. If you encrypt a file, you can choose to copy it and keep the encrypted copy in the cloud, or you can encrypt a file and move it to the cloud. This way you are in control of which files you encrypt and store.
NordPass A Password Manager
In addition to its secure cloud storage, NordVPN also has its own password manager; NordPass. This password manager is very easy to use and does everything a password manager is supposed to do. You can easily store and manage your passwords and logins, and you can easily have secure passwords generated. If you are interested in a good password manager, NordPass is definitely a good option.
Haste Check

Ping:132.6ms(+82.8ms)

Jitter:3.3ms (+2.0ms)

Packet Loss:0.0%
Speedtest.net

Ping:128ms (+122ms)

Download:11.27Mbps(-9.82Mbps)

Upload:2.00Mbps(-0.79Mbps)
Ping (EU to EU): 54.9ms (+5.1ms)

Ping(EU to EU):54.9ms (+5.1ms)

Long Distance Connection PING (EU to US):128ms (+122ms)

Download:19.64Mbps (-1.45Mbps)

Upload:2.12Mbps (-0.67Mbps)
Browser extension for Chrome, and Firefox
NordVPN has a handy browser extension for Chrome, Brave and Firefox. This only protects the information from your browser. This can be useful if you only want to protect this information via VPN. In addition, this browser extension is very user-friendly. So keep in mind that your information is not protected by this extension when you go online outside of your browser. This is the case with the regular software from NordVPN.
NordVPN Teams A Quality Business VPN
NordVPN also has a business option, NordVPN Teams, in addition to its private subscription. This business option entitles you to priority support. In addition, you get a dedicated account manager, administration becomes easier and you get access to a handy dashboard to manage, among other things, the VPN users. User administration and license transfer are thus made easier. Actually, this business package is just as good as the private package, but with some handy extra options specifically aimed at businesses.
Rang
Provider
Our Score
User Rating
Visit Site
How to cancel NordVPN?
Log in to your NordVPN account through the NordVPN Control Panel
Choose "Payments"
Choose "Cancel Subscription
How does NordVPN compare to other VPNs?
NordVPN is a popular and often chosen VPN provider. This is partly because they advertise a lot on YouTube and TV. However, that doesn't take away from the fact that NordVPN is one of the best VPNs out there today. In fact, NordVPN does incredibly well compared to other VPNs. Check out how NordVPN is doing compared to
IPVanish
,
ProtonVPN
, and
CyberGhost.
Conclusion: Do We Recommend NordVPN?
NordVPN has been one of the leading VPN providers with the best security. As you can see throughout this NordVPN review, the reasons for their popularity are valid. It's secure, fast, and easy to use, with some amazing features to ensure your data and information are always protected even when surfing on
Netflix
, or
Kodi
. That's why they take the first place on our list of VPNs. Also, with a customer support team like NordVPN's, you'll never have to feel alone in ensuring you're browsing securely. I absolutely recommend NordVPN if you're looking for a great solution for an even better price!
NordVPN has plenty to offer, from fast speeds, to optimized servers and the ability to bypass geoblocks on streaming platforms like Netflix. It offers excellent security features like AES 256-bit encryption and a strict no-logs policy to keep you safe online.
It can also work in China, provided that you install it before you get there, and it's compatible with a wide range of devices. And when it comes to support, NordVPN is quick to respond with helpful and friendly answers.
Its biggest downfalls for me were the long connection times and that it's slightly more complicated to use for torrenting than other VPNs. If you're concerned about these issues, I'd recommend ExpressVPN because it offers top speeds and security without the problems I faced using NordVPN.
How to use your NordVPN Coupon?
Are you browsing NordVPN's website and want to buy this service even cheaper? You can! With a valid discount code you get extra discount. Did you find such a code? Below we explain how you can activate it.
To get started go to NordVPN.com and select one of the plans. On the same page, scroll down slightly and enter your email address at step 2. Then, at step 3, choose one of the payment methods. You can pay via PayPal and with a credit card, among others. In addition, you have the option to pay with crypto currency.
When you select one of these payment methods, a screen pops up. Here you will find all the details of your order. In addition, here you have the opportunity to enter the NordVPN discount code. To do this, first click on "Do you have a coupon?". Then in the empty input field, under "Your coupon code", enter the found discount code and click "Apply".
TThe discount will then be immediately deducted from the total amount. Check the order summary again just to be sure. Have you selected the right plan and the desired options? Then press "Continue" to finalize your order.
You automatically agree to the terms of service and privacy policy. After this you will be redirected to a secure environment where you can make your payment. If the payment is completed you will receive a confirmation email. After that you can start using NordVPN right away!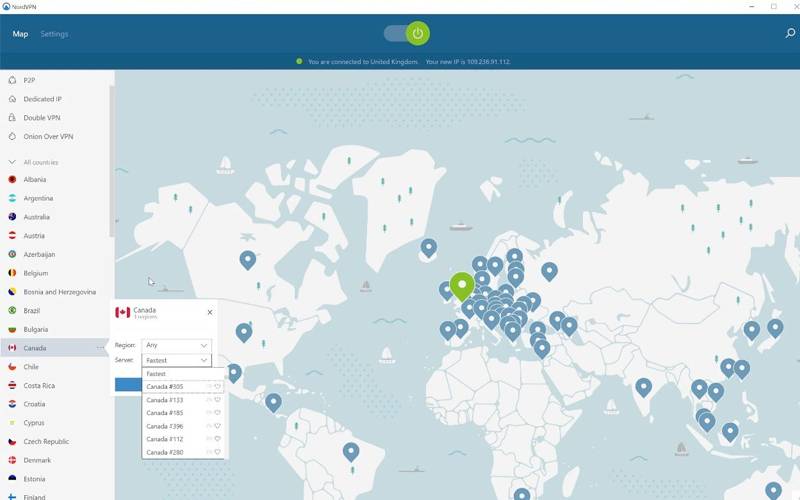 Frequently Asked Questions
Will NordVPN allow me to watch TV?
Yes, NordVPN can let you watch TV if you use live TV streaming services. These are usually region-based so you need to connect to the accurate server to access them. For example, if you want to watch the US TV channels, you can do so on Sling TV, FuboTV, AT&T, Hulu with Live TV, and more. If you'd like to watch Ireland TV, you can do that on TG4. NordVPN has a large server network so you'll have an easy time bypassing regional geoblocks. Most of the live TV streaming services let you subscribe with a gift card which you can get from anywhere, so you'll be able to get an account even if you don't have one.
Where is NordVPN based?
NordVPN is based in Panama, which is not a part of the 5/9/14 Eyes Alliance, like many of these VPNs. This is great because none of your information will end up in the hands of intrusive governments so your privacy will stay protected. Plus, NordVPN has a strict no-logs policy so your information doesn't get stored. Even if the governments requested an inquiry into your account, they wouldn't be able to find anything.
Can NordVPN block ads?
NordVPN has a CyberSec feature which blocks ads, malware, and trackers. I tested it out and it blocked ads on BuzzFeed, Forbes, DailyMail and other ad-heavy websites. It even stopped me from accessing a few websites with malware which is great since only a small number of VPNs offer an ad-blocking feature (CyberGhost is our #1 pick). This feature is really easy to set up. All you have to do is go to the settings page and press a button. As soon as you connect to a server, NordVPN will block ads and you'll be able to browse without interruptions. This can even boost your loading times without that extra content.
Does NordVPN work with Fire TV Stick?
Yes, NordVPN has a native app for Fire TV Stick (version 2 or later) that you can download from the Amazon App Store. Once you download the client and log in, you can find the server in the country you need and connect.Thanks to its large server network, you can easily unblock Netflix, Hulu, Amazon Prime Video, Disney+, HBO Max and dozens more. Plus, you can watch live TV streaming platforms.
Is there a NordVPN free trial?