Dette er den ultimate nybegynnerguiden til VPN -er. Finn ut hva som er et VPN og hvordan det fungerer. Jeg har prøvd å gjøre det så grundig (og enkelt) som mulig. VPN -er kan virke kompliserte i begynnelsen, men er faktisk enkle å bruke. Vi kommer til å demystifisere dem, hva de kan gjøre for deg, hvorfor du egentlig bør bruke dem, og hvordan de alle fungerer under panseret. I tillegg gir vi deg noen anbefalinger underveis for å hjelpe deg med å velge beste VPN for dine behov.
Hvordan fungerer en VPN?
Slik fungerer en VPN for deg, brukeren. Du starter VPN -klienten (programvare) fra VPN -tjenesten din. Denne programvaren krypterer dataene dine, selv før Internett -leverandøren eller WiFi -leverandøren av kaffebaren ser det. Dataene går deretter til VPN, og fra VPN -serveren til din online destinasjon alt fra banknettstedet ditt til et videodelingsnettsted til en søkemotor. Den elektroniske destinasjonen ser at dataene dine kommer fra VPN -serveren og plasseringen, og ikke fra datamaskinen og posisjonen din.
Hvordan ser forbindelsen ut uten VPN?
When you connect to the web without a VPN, here's how your connection looks: The internet is a collection of servers responsible for storing websites and serving them to anyone who wants to view them. Those servers talk with each other all the time, including sharing your data with each other to ultimately let you browse a page. Great for you to be able to surf, but not great for privacy.
Going online is like taking a commercial airline flight. The ticket agent, baggage handlers, security personnel, and flight attendants all need pieces of data to get you routed between cities. A similar exchange of information happens on the web. If it's just a fun website that you're looking at then no need to worry. It doesn't matter if someone sees your data. But if it's online banking, business email, or anything else that's a bit more sensitive it's a different story, especially if you are ved hjelp av en gratis VPN eller en av billigste VPN-leverandørene.
Now, here's how the same connection looks with a VPN enabled:
Destinasjonssiden ser VPN-serveren som trafikkopprinnelsen, ikke deg.
No one can (easily) identify you or your computer as the source of the data, nor what you're doing (what websites you're visiting, what data you're transferring, etc.).
Your data is encrypted, so even if someone does look at what you're sending, they only see encrypted information and not raw data.
As you would imagine, such a scenario is much safer than connecting to the web the traditional way. But how secure is it exactly? Let's find out:
Hvor sikker er en VPN?
VPN-sikkerhet fører til debatt blant IT-proffer og andre i bransjen, og ingen tjenester er identiske i tilbud eller sikkerhet. Det er to hovedfaktorer:
Begrensningene for typen VPN-teknologi som brukes av en leverandør.
Juridiske og politiske begrensninger som påvirker hva som kan gjøres med den teknologien. Lovene i landet der serveren og selskapet som tilbyr VPN er lokalisert og selskapets egne retningslinjer påvirker hvordan selskapet implementerer denne teknologien i deres tjeneste.
VPN-protokoller
VPN protocols define how the service handles data transmission over a VPN. The most common protocols are PPTP, L2TP, SSTP, IKEV2, and OpenVPN. Here's a brief overview:
PPTP (Point-to-Point Tunneling Protocol). Dette er en av de eldste protokollene i bruk, opprinnelig designet av Microsoft. Fordeler: fungerer på gamle datamaskiner, er en del av Windows -operativsystemet, og det er enkelt å sette opp. Ulemper: etter dagens standarder er det knapt sikkert. Unngå en leverandør hvis dette er den eneste protokollen som tilbys.
L2TP / IPsec (Layer 2 Tunneling Protocol). Dette er en kombinasjon av PPTP og Ciscos L2F -protokoll. Konseptet med denne protokollen er forsvarlig - den bruker nøkler til å etablere en sikker tilkobling i hver ende av datatunnelen din - men utførelsen er ikke veldig trygg. Tillegget av IPsec -protokollen forbedrer sikkerheten litt, men det er rapporter om NSAs påståtte evne til å bryte denne protokollen og se hva som overføres. Uansett om det faktisk er sant, er det faktum at det er en debatt i det hele tatt kanskje nok til å unngå dette også.
SSTP (Secure Socket Tunneling Protocol). Dette er en annen Microsoft-bygget protokoll. Tilkoblingen opprettes med en viss SSL/TLS -kryptering ( de facto standard for webkryptering i disse dager). SSL og TLS styrke er bygget på symmetrisk nøkkel kryptografi; et oppsett der bare de to partene som er involvert i overføringen kan dekode dataene i. Totalt sett er SSTP en veldig sikker løsning.
IKEv2 (Internet Key Exchange, versjon 2). Dette er enda en Microsoft-bygget protokoll. Det er en iterasjon av Microsofts tidligere protokoller og en mye sikrere. Det gir deg noen av de beste sikkerhetene.
OpenVPN. Dette tar det beste i protokollene ovenfor og fjerner de fleste feilene. Det er basert på SSL/TLS, og det er et åpen kildekode -prosjekt, noe som betyr at det stadig blir forbedret av hundrevis av utviklere. Den sikrer tilkoblingen ved å bruke nøkler som bare er kjent av de to deltakende partene i hver ende av overføringen. Totalt sett er det den mest allsidige og sikre protokollen som finnes.
Generally speaking, most VPNs allow you to select the protocol you use. The more secure protocol you connect through (OpenVPN, IKEv2), the more secure your whole session will be. Unfortunately, not all devices will allow you to use all these protocols. Since most of them were built by Microsoft, you'll be able to use them on all Windows PCs. VPN's For Apple MacOS devices, vil du komme over noen begrensninger.
Grunnleggende om kryptering
Kort fortalt fungerer kryptering av:
Starter med vanlige data
Bruke en nøkkel (hemmelig kode) for å transformere dataene
Ender med krypterte data
The encrypted data is only readable by someone with the original key used to encrypt the data. Modern encryption algorithms work on this principle, with the second step being very complex and worthy of doctoral- level research. What you need to look for is your data being encrypted with the AES algorithm of at least 128 bits. Many of the top VPNs out there go a step above that and offer AES-256 encryption, including NordVPN (review), Surfshark (review) and ExpressVPN (review). Your VPN can be super secure, but it all comes down to the connection protocol the encryption mechanism used to handle your information.
Juridiske begrensninger og selskapets visjon
Alle gode VPN -selskaper vil gjøre alt de kan for å beskytte dataene dine, personvernet ditt og din generelle sikkerhet på nettet. Husk at de fortsatt er underlagt loven i jurisdiksjonen de er i, noe som kan påvirke tjenesten deres. Avhengig av den lokale loven i landet der VPN ble etablert, kan selskapet bli tvunget av rettskjennelse til å dele alle opplysninger de har om din aktivitet - og det kan være internasjonale avtaler mellom land for å dele informasjon i disse sakene.
If you do enough research, you may find a VPN established in a country that doesn't have any such agreements in place with your country. So in the end, you are only secure with a VPN if it's not only villig og teknisk dyktig of keeping your information safe and private, but also if it's lovlig tillatt to do it. Let's tackle this topic a bit more broadly and focus on answering the general question:
Er det lovlig å bruke VPN?
I et ord, ja. Men ikke alltid. For det første er VPN som konsept noe nytt i "lovlige år", så ikke alle jurisdiksjoner har klart å følge med. Dette betyr at reglene er grumsete og kan tolkes på mange måter. Totalt sett ser det ut til at VPN -er er greit å bruke i de fleste land, spesielt i USA, Canada, Storbritannia, resten av Vest -Europa. (Viktig! Det som betyr noe her, er din fysiske plassering når du bruker VPN.)
Vanligvis er VPN ofte ikke greit i Kina, Tyrkia, Irak, De forente arabiske emirater, Hviterussland, Oman, Russland, Iran, Nord -Korea og Turkmenistan. For å lære mer om lovligheten av VPN i ditt land, finn lovene til din lokale myndighet.
Gjør en VPN meg helt anonym online?
In a word, no. But the extent to which it does is still impressive. Without a VPN, your connection is fully open, and your ISP, the cafe WiFi router, any server along the way, or a person with the right tools can look at your data. Using a VPN solves many of those problems by encrypting your transmission and making it appear as if it's the server itself that's making the connection and not you.
Undersøk følgende for å avgjøre omfanget av anonymiteten din.
Holder tjenesten logger?
The jurisdiction under which the VPN is established. In some cases, they might be legally forced to keep records. What happens when a government comes asking questions?
Oppbevarer tjenesten betalingsjournaler? Inneholder disse postene identifiserende informasjon?
Er det tilstrekkelig kryptering og en sikker tilkoblingsprotokoll?
Ikke alle VPN vil beskytte deg det samme. Hvis du gjør valget ditt klokt, kan du ta opp bekymringene beskrevet ovenfor. Her er vår sammenligning av de beste VPN -ene på markedet for å hjelpe deg.
Retningslinjer for VPN-logging
Loggene som en VPN beholder, påvirker i betydelig grad nivået av anonymitet og personvern du har med tjenesten deres. Loggene en leverandør kan føre inkluderer:
brukeraktivitet
IP-adresser
tidsstempler for tilkobling / frakobling
enheter som brukes
betalingslogger
Noen slike logger gjør deg litt mindre anonym siden IP-en din kan kobles til en gitt surfesession du hadde. Selvfølgelig er det veldig vanskelig å knytte dette til deg personlig, men likevel gjennomførbart hvis noen byråer er bevisste nok.
Overall, the fewer logs your provider keeps the better, with "no logs" the ideal. Be careful. Many services state you have privacy on their sales material, but you need to look at their privacy policy to see their fine print and what data they actually keep, or they will state that their country does not require data retention yet they do not state their own data retention policy.
Gratis VPN kontra betalt VPN
Running a good VPN service costs serious money — robust servers, data transfer, infrastructure, employees, and so on. If the service is offered for free, consider what compromises may have been made. Are they logging activity for their own reasons? Are they displaying their own ads? Is your data being sold to a third party? Paying for a VPN isn't a huge investment. We've tested some great solutions for as little as $3-5 per month, which doesn't seem a lot in exchange for peace of mind and improved online privacy.
Hvor mye koster en VPN?
The average out of 70 popular VPNs is $4.99 a month, which tells you a lot about what sort of an expense this usually is. VPNs that cost more than $10 are uncommon, and there's not a lot of reason to buy them since there are more cheap VPN solutions out there.
Most services give out big discounts if you're willing to subscribe for two to three years up front, instead of renewing your subscription monthly. For example, NordVPN — a VPN that we very much enjoy — costs $11.95 if paid monthly, but you can grab their 3-year plan for just $3.49/month (that's 70% off). We have a more in-depth pricing comparison table here. If you're strapped for cash, you can also check out our reviews of the bestVPNs og raskeste VPN-er.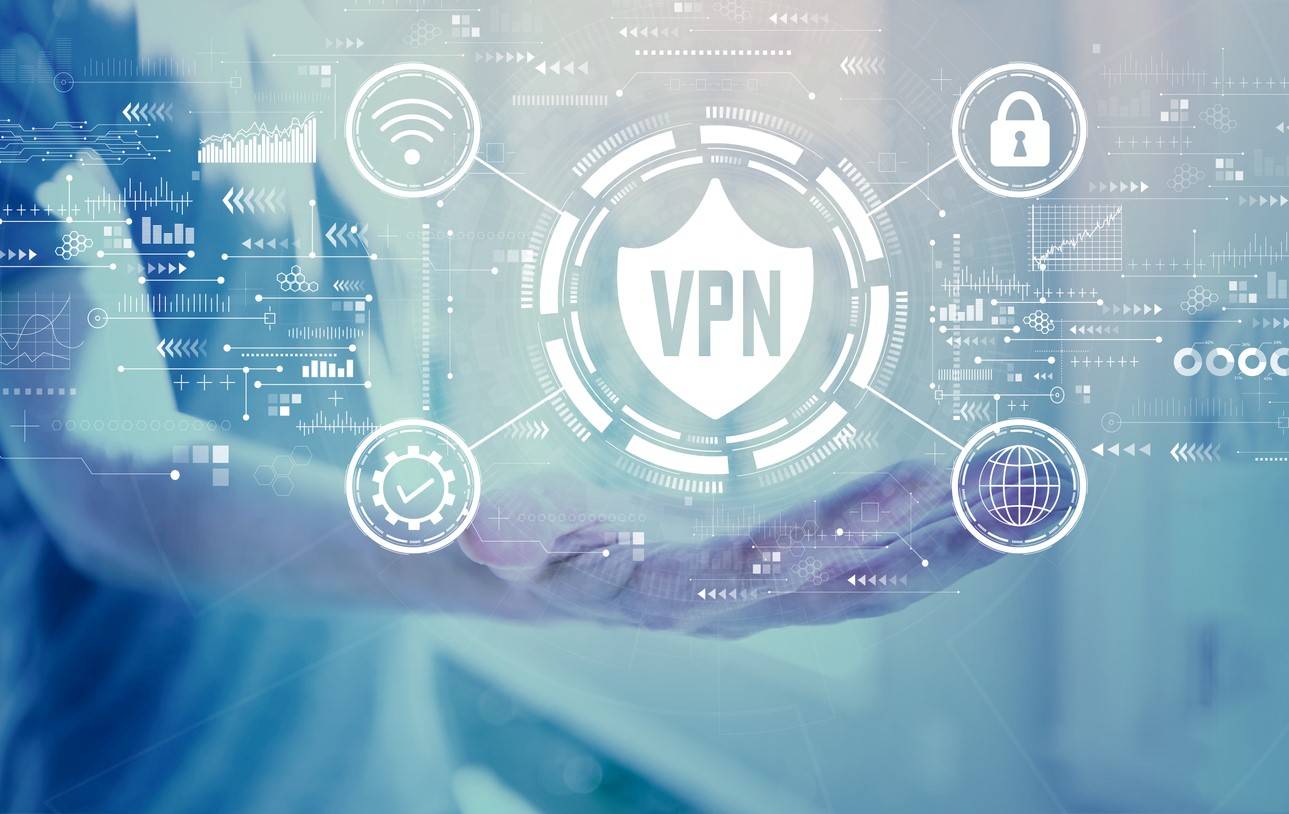 Kan jeg bruke en VPN for torrenting?
Generelt, ja, men det avhenger av den spesifikke tjenesten du bruker og også hva slags ting du torrent. Torrenting er et vanlig navn for en bestemt protokoll brukes til å overføre data og filer over nettet, men ikke selve typer av filer. Selv om det blir mye dårlig press generelt, er det helt greit og lovlig hvis du overfører filer du har rettigheter til. Piratkopiering, derimot, er helt ulovlig uavhengig av verktøyene du bruker til å gjøre det. Vil du vite mer? Deretter read our VPN's for torrenting guide.
Then, there's the VPN's own policy regarding torrenting and how it's handled. Most of the quality VPN solutions in the market will allow torrenting. According to our research, you can torrent with all popular VPNs like Nord VPN, Express VPN, Surfshark, VyprVPN og PIA. When it comes to the security aspect of torrenting, it all comes down to the VPN's policies regarding things like logging or sharing your user data. In general, if a VPN doesn't keep logs overall they also don't keep them for your torrent activity.
Et annet aspekt som er verdt å vurdere når du velger en VPN for torrenting, er nedlastingshastighetene som tjenesten kan tilby. Selvfølgelig kan denne typen informasjon være vanskelig å få tak i; mesteparten av tiden finner du det først etter at du har kjøpt VPN.
Kan jeg bruke en VPN for å se Netflix og Hulu?
Ja. Men som med de fleste tingene på denne listen, kommer alt ned på den spesifikke VPN -en du bruker. Problemet med Netflix generelt er at selv om det nå er tilgjengelig i over 130 land, er ikke alle programmer fordelt likt. På grunn av kompliserte lisensavtaler som ble etablert før Netflix store internasjonale utrulling, beholder ulike TV -stasjoner rettighetene til til og med noen av Netflix egne programmer, noe som effektivt forhindrer Netflix i å lovlig gjøre disse programmene tilgjengelige på plattformen. Vil du vite mer? Les deretter guiden vår med the top Netflix VPN's.
Complicated legal stuff, but VPNs can help here.The way Netflix and Hulu block some of their content in parts of the globe is based on location filters. Meaning that if you're in a country that's banned, you're banned. VPNs make this easy to fix.
Since you can select the server that you want to connect with, all you need to do to unlock certain Netflix shows is connect to a server in a country where that show is available. That's all. We have a comprehensive post on how to watch Netflix via a VPN + the best VPNs that allow you to do that.
Fungerer en VPN på Android og iOS?
Again, that's a yes. Many of the top VPN services out there also let you download mobile apps for either Android or iOS. Here are our best VPNs for Android: NordVPN, ExpressVPN, and Surfshark. Both platforms let you set up a VPN connection rather easily. For instance, on iPhone, you can do that in Settings → General → VPN. With all that being said, be careful if you're tempted by any of the free VPN apps for either Android or iOS.
Fungerer en VPN på Kodi / SmartTV?
Smarte TV-er og Kodi-bokser er enda flere ting som krever en tilkobling via internett for å gi deg godbitene sine. Og med det, a Kodi VPN-leverandør kan hjelpe deg med å holde disse bekkene private, slik at bare du og selve tjenesten vet hva du ser på.
Det er to måter du kan aktivere en VPN-tilkobling på smart-TV-en din:
Konfigurer den på selve enheten,
Konfigurer den rett på ruteren - beskytt effektivt hele hjemmenettverket og alt som er koblet til det (vi dekker dette i neste avsnitt nedenfor).
Let's focus on the former here. In overall, many of the quality VPNs come with the ability to configure them right on your smart TV. For example, NordVPN — which is one of our recommended VPNs — comes with an app for Android TV, and also with detailed instructions for Kodi/OpenELEC and Apple TV. Other VPNs in the market provide you with similar options. Some of the networks that support smart TV devices and boxes: NordVPN, Surfshark, ExpressVPN.
Hvordan installerer jeg et VPN på ruteren min?
This is the best way to make sure everything that's connected to that router is put through a safe VPN connection. In that scenario, you no longer need to install individual apps on your mobile devices, laptops, smart TVs or anything else with web access. First, make sure that your router is compatible with VPNs. This can be done on the website of the manufacturer that produced den beste VPN-ruteren. Ofte er de fleste DD-WRT og tomat-boostede FlashRouters kompatible med VPN-er.
For example, here's how to do this if you're with NordVPN, and here's ExpressVPN, and PIA. We also have an example demonstration of how it's done on most DD-WRT routers on this page. Installation is simple and involves you logging in to your router and then filling out a couple of standard forms, nothing you won't be able to handle.
VPN og TOR
Selv om Tor og VPN er fundamentalt forskjellige, kan de fortsatt brukes sammen for maksimal sikkerhet og online personvern.
Tor gir deg muligheten til å få tilgang til nettet ved å dirigere tilkoblingen din gjennom en rekke tilfeldige noder, samtidig som du krypterer den forbindelsen på hvert trinn.
VPN gir deg tilgang til en server om gangen.
The nature of it is a bit different in principle, and therefore we can't say things like "Tor or VPN is better than the other." We talked about the differences between Tor and VPN in detail on this site already, feel free to visit that post to get the full picture. One of the good things about Tor is that you can use it 100% free and there are no built-in limitations to that free version. All you need to do is grab the official Tor web browser. Once you have it, you just need to fire it up like your standard Chrome or Firefox browser, click the connect button, and you're up and running.
Slik kombinerer du VPN og Tor:
Aktiver VPN-tilkoblingen din normalt. Fra dette tidspunktet går alt som involverer kommunikasjon med nettet gjennom VPN-en din.
Åpne Tor-nettleseren din og koble til Tor.
At this stage, you have the VPN connection and the Tor web browser running at the same time. The main downside with such a setup is that it's going to be much slower than your standard, VPN-only connection. Tor on its own slows down your experience noticeably, and when combined with a VPN, the results can be even more dramatic. On the plus side, it gives you super privatliv, som er et stort pluss.
Kill Switch-funksjonalitet
A kill switch is a feature that automatically kills your internet access if the encrypted, safe connection should ever drop. If there's any connectivity issue at all, the kill switch will trigger and block all activity until the secure connection returns. If your VPN doesn't have a kill switch and a connectivity issue arises, it's probable your device might attempt to restore the standard, unprotected connection, thus exposing what you've been doing up until that point. According to our research, the following VPNs have a kill switch: NordVPN, Surfshark, ExpressVPN, PIA.
IP-lekkasjer
IP leaks are a known vulnerability with some setups people use to access the web. It's not entirely a VPN problem at its core. IP leaks can happen when your VPN fails to hide your actual IP as you're browsing the web. For example, you want to access a geo-restricted show on Netflix, so you change the server to an approved country and reload the page.
Da innser du at innholdet fortsatt er blokkert. Dette betyr at den virkelige IP-en din kanskje nettopp har blitt lekket. De beste VPN-ene har alle noen smarte skript programmert i appene sine for å minimere denne risikoen.
As I mentioned, your IP leaking is not always the VPN's fault. Sometimes the configuration of your computer and the many apps within are to blame. Even the browser you use and the add-ons installed in it can cause IP leaks.
Når skal du bruke en VPN
Det er flere gode grunner til å bruke en VPN:
Det krypterer aktiviteten din på nettet.
Det skjuler aktiviteten din fra alle som kan være interessert i den.
Den skjuler posisjonen din, slik at du får tilgang til geografisk blokkert innhold (f.eks. På Netflix og andre nettsteder).
Gjør deg mer anonym på nettet.
Hjelper deg med å holde forbindelsen beskyttet når du bruker et offentlig WiFi-hotspot.
Samlet sett bruker du en VPN hvis personvern, sikkerhet og anonymitet på nettet er viktig for deg. Omtrent $3-5 i måneden er en liten pris å betale for alt dette.
Når du ikke skal bruke en VPN
Så forutsigbart som dette kan høres ut, ser vi virkelig ingen god grunn til ikke å bruke en VPN hvis du tar din online sikkerhet og personvern på alvor. VPN -er er utrolig nyttige som et nytt sikkerhetslag på toppen av SSL -protokoller på nettsteder, ha et godt antivirusprogram, ikke laste ned lyssky programvare, ikke dele for mye privat informasjon på sosiale medier, og så videre. Samlet sett er de ditt neste skritt mot å bruke nettet mer bevisst og med tilstrekkelige forhåndsregler.
There are not many downsides to them. Perhaps the only one being that your connection can sometimes slow down. After all, you're routing your data through an extra server. When you use a VPN service, your data is encrypted (because you're using their app), goes in encrypted form to your ISP then to the VPN server.
VPN-serveren er tredjepart som kobler seg til nettet på dine vegne. Dette løser personvern- og sikkerhetsproblemet for oss på et par måter:
Though it's the standard, this sort of connection has some flaws. All of your data is out there in the open, and any interested party can peek at what you're sending.A VPN (Virtual Private Network) is a service that lets you access the web safely and privately by routing your connection through a server and hiding your online actions.